North Atlanta Luxury Homes
North Atlanta Golf Course Community Living
The North Atlanta region is home to some of the finest Golf Course and Country Club communities in the country. These communities offer a wide array of Country Club & Luxury neighborhood amenities including a selection of beautiful stately homes to please a variety of architectural tastes and budgets.
The popularity of Golfing Communities in Atlanta has been a mainstay for many years and has continued to grow for several reasons. Not only do they offer Golfing enthusiast an unbeatable lifestyle living option, but non-golfers can also take advantage of the same availability of amenities and stable home values not often found in other neighborhoods of similar price ranges.
Fortunately, Atlanta is known for its year-round temperate climate which makes Golf a year-round option with few exceptions. There are a wide variety of Golf course communities to choose from. Most offer easy access and close proximity to upscale shopping and dining and are almost always located within prized, Award-Winning School districts. Additionally, many offer designer Golf courses to test even the most experienced players. Regardless of your individual situation – if you are looking for the ideal place to Live, Play and Entertain, you'll need to consider one of Atlanta's choice Golf communities for your next home.
Search Golf Luxury Homes for Sale
Golf Luxury Homes Community Gallery
Alpharetta – Fulton County
Milton HS District
Golf Community
Gated Community
Swim/Tennis Facilities
Country Club/Club House
Alpharetta – Fulton County
Milton HS District
Golf Community
Gated Community (Partial)
Swim/Tennis Facilities
Country Club/Club House
Alpharetta – Fulton County
Alpharetta HS District
Golf Community
Gated Community (Partial)
Swim/Tennis Facilities
Club House
Lake View Lots / Marina
Braselton – Gwinnett County
Mill Creek HS District
Golf Community
Gated Community
Swim/Tennis Facilities
Country Club/Club House
Equastrian Facilities
Dacula – Gwinnett County
Mill Creek HS District
Golf Community
Swim/Tennis Facilities
Dacula – Gwinnett County
Dacula HS District
Golf Community
Swim/Tennis Facilities
Cumming – Forsyth County
West Forsyth HS District
Golf Community
Swim/Tennis Facilities
Club House
Lake View Lots
Equastrian Facilities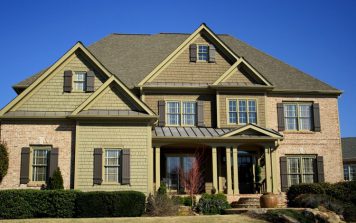 Cumming – Forsyth County
South Forsyth HS District
Golf Community
Gated Community (Partial)
Swim/Tennis Facilities
Club House
Duluth – Forsyth County
Lambert HS District
Golf Community
Gated Community
Swim/Tennis Facilities
Country Club/Club House
Lake View Lots
Duluth – Gwinnett County
Peachtree Ridge HS District
Golf Community
Gated Community
Swim/Tennis Facilities
Country Club/Club House
Lake View Lots
Dawsonville – Dawson County
Dawson County HS District
Golf Community
Lake Lanier Community
Swim/Tennis Facilities
Club House
Lake View Lots / Marina
Flowery Branch – Hall County
Johnson HS District
Golf Community
Swim/Tennis Facilities
Hoschton – Hall County
Flowery Branch HS District
Golf Community
Swim/Tennis Facilities
Jefferson – Jackson County
Jackson County HS District
Golf Community
Swim/Tennis Facilities
Johns Creek – Fulton County
Johns Creek HS District
Golf Community
Gated Community
Swim/Tennis Facilities
Country Club/Club House
Johns Creek – Fulton County
Johns Creek HS District
Golf Community
Gated Community
Swim/Tennis Facilities
Club House
Milton – Fulton County
Alpharetta HS District
Golf Community
Gated Community
Suwanee – Gwinnett County
North Gwinnett HS District
Golf Community
Gated Community (Partial)
Swim/Tennis Facilities
Country Club/Club House